Dental Conditions
Are Hidden

And Painful
Let's work together to stop oral pain and save teeth!
Studies show at least 50% of patients coming into a veterinary hospital have a hidden painful problem in the mouth.
Refer a Patient
Veterinary patients may be experiencing pain without showing any outward signs. Studies show that pets have the same ability to feel pain as humans. But why do they hide it? Could it be a survival instinct? Regardless, the good news is that we can diagnose these hidden conditions with detailed imaging under anesthesia. In fact, all pets will have one of these conditions in their life and are likely to have a hidden problem now.
Our scheduling process is tailored to fit your client's needs, with appointments available

in less than a month or in a matter of days for urgent cases.

In comparison, waitlists at other facilities that offer similar services can stretch for several months.
Our technician team is well trained with anesthesiology, but a board-certified anesthesiologist is also available for an additional cost when scheduled in advance.
Our state-of-the-art 3D High-Definition imaging technology not only captures intricate details of bones and soft tissues but also constructs a comprehensive 3D representation of the scan's layers.
Consultations are scheduled with pet owners either in person during office hours or via Zoom on evenings and weekends. These consultations provide the opportunity for pet owners to gain deeper insight into potential outcomes and view real-life examples of successful cases.
After the completion of any procedure, our team ensures that all relevant information is shared with the referring veterinary clinic to ensure complete patient medical record continuity. This includes 3D images, photos of treatments, detailed charts, and comprehensive reports. Our commitment to thorough communication ensures that your patient's dental health is always a top priority.

Guide to Dental Conditions 12-Page Printable E-Book
Gain a wealth of knowledge on over 20 common dental conditions that can impact your veterinary patients. This 12-page printable e-book features detailed descriptions and photos of each condition, along with common treatment approaches.
Get Your Free Copy Here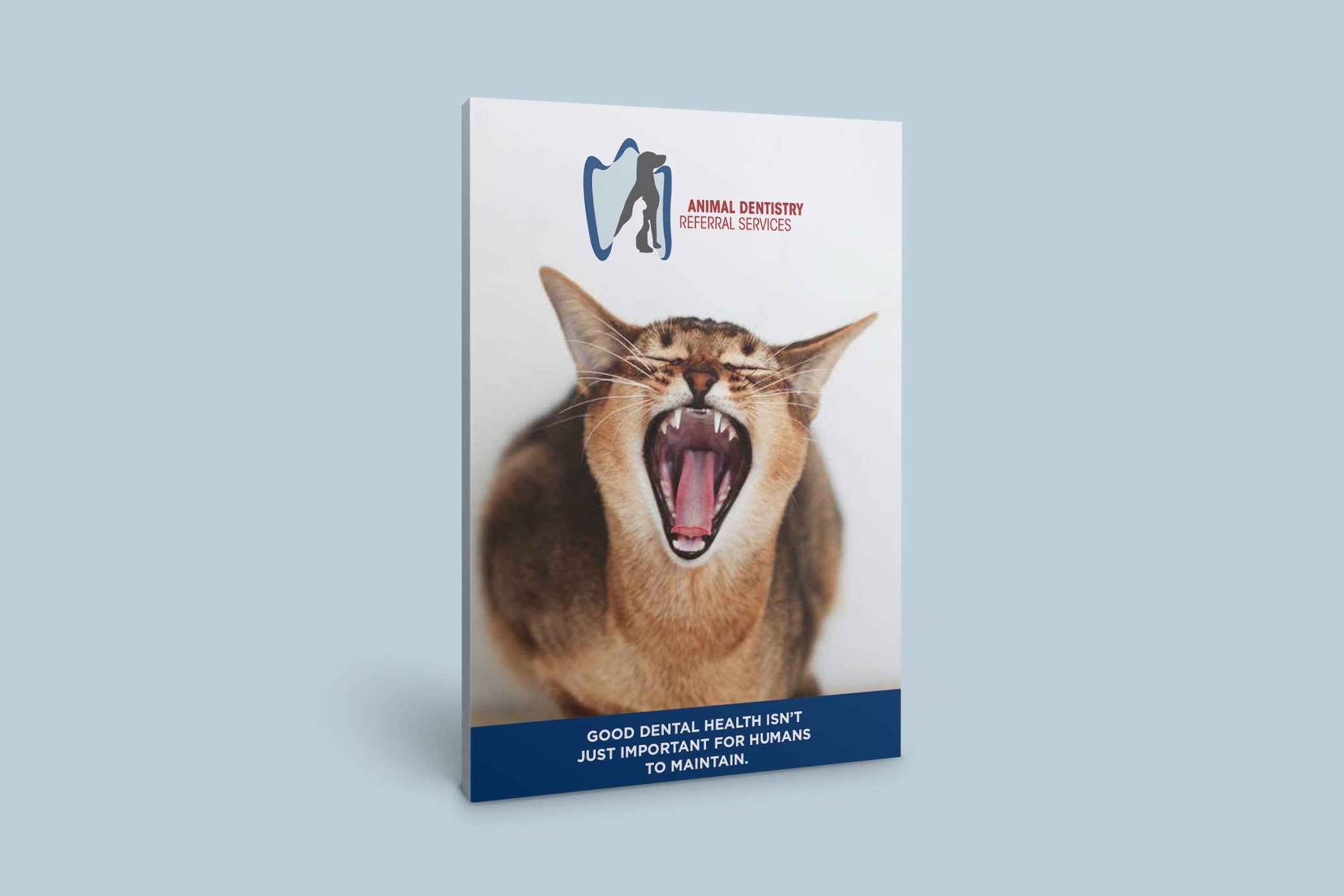 We were more than impressed & pleased with our experience & care for our dog by Dr. Jen and her excellent staff, Anne & Ben.
Dr. Jen is extremely thorough, making sure we understood the procedures she was planning to do. The care they gave my dog was top-notch, and I could not have asked for a better veterinary dental care provider than Dr. Jen.
It has been a few weeks since his surgery & he has had no problems. Thank you, Dr. Jen, Anne & Ben for taking such good care of our beloved pet!
Positive: Professionalism, Quality, Reliability, Responsiveness, Value
Dr. Mathis and Anne were really great to work with. They explained everything very clearly and we did not have any surprises along the way. My cat had several teeth removed and is now healed, healthy, and back to normal.
I'd like to thank everyone for the absolute best experience during a very stressful time. Team Dr. Jen Mathis and Ann Boal created an outstanding overall experience from the first phone call to the post-op follow-up. Dr. Mathis took the time to review my dog Stevie's previous records and then met with me for the most thorough consultation I have ever experienced. She went over all the details, and the possible outcomes, provided in-depth information, videos, and pictures-diagrams, and answered all my questions. The consult was not rushed and I felt at ease knowing everything up front, including pre-procedure, actual timelines, fees & follow-up. I was equipped with all the information and expectations and she taught me a tremendous amount regarding dental care which is invaluable and eased my stress and anxiety. Ann was available when I needed her and was so responsive, she provides outrageous support that I truly appreciate. I recommend the Family Pet Veterinary Center and Dr. Jen Mathis and her dental team to anyone looking for incredible care. Thank you so much for everything, you are the absolute best hands down!
Dr. Jen is extremely knowledgeable and caring. She takes the time to make sure the owner understands everything that will happen with the pet in a caring and compassionate way. She will take the time to thoroughly answer questions and recommend products or procedures needed.
Dr. Jen is an amazing veterinary dental care provider. She is SO passionate about her care for pet dentistry needs. The continuity of care provided by their care coordinator, Anne, is an added benefit. Anne is a very compassionate individual that will walk you through from start to finish.