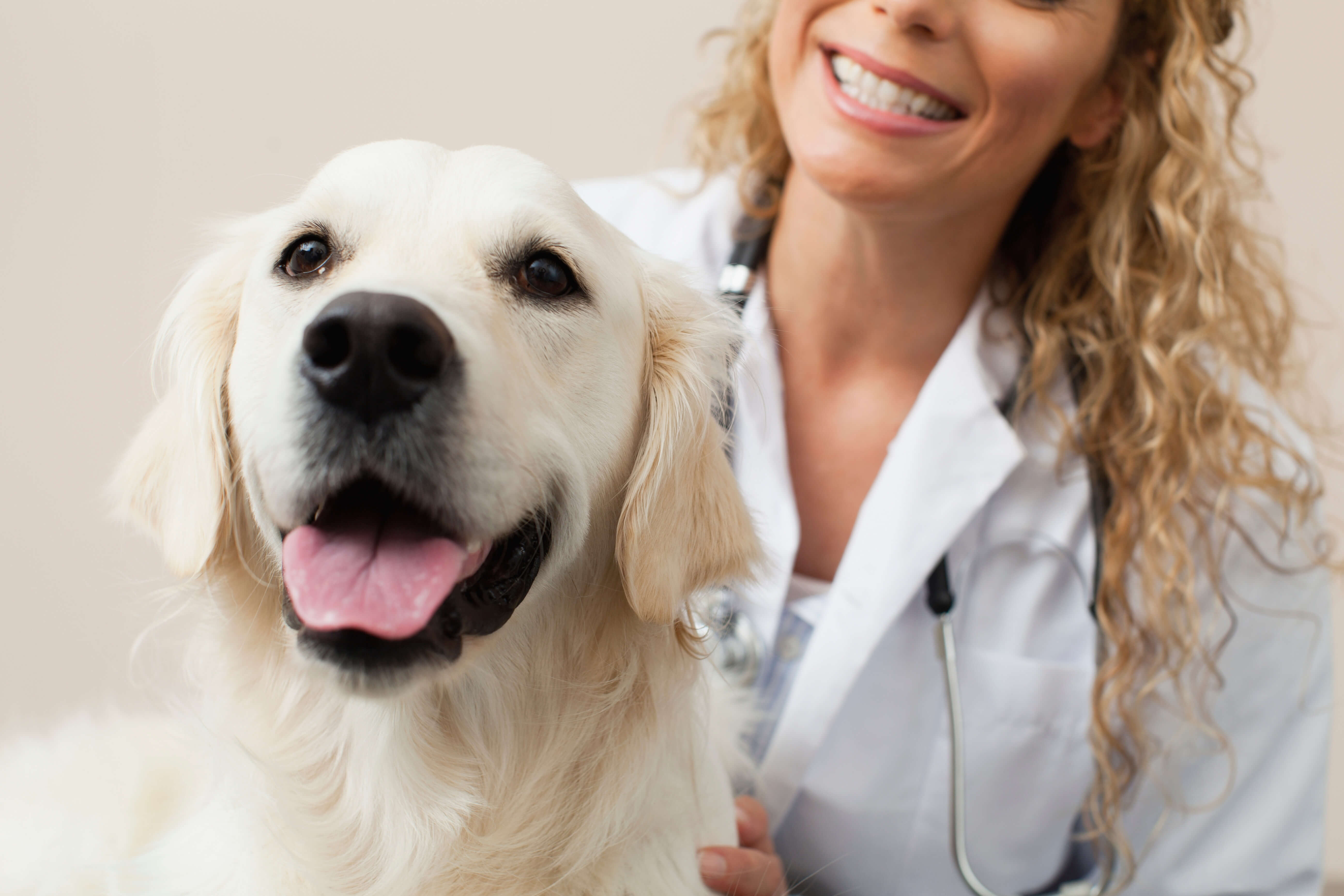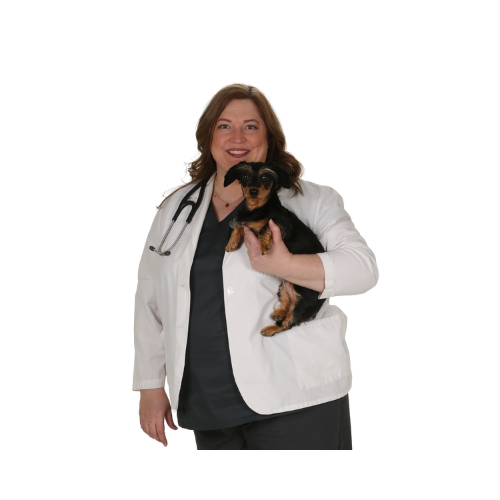 JENNIFER MATHIS
DVM, OWNER

Meet Dr. Jennifer Mathis, a talented veterinarian with a passion for animal dentistry. Born in Canada, but raised in a small town in Iowa, Dr. Mathis comes from a family of successful veterinarians, including her father, grandfather, and great-uncle. She graduated high school as Valedictorian and went on to earn her Bachelor of Science degree in Biochemistry in 1997.
In 2001, she received her Doctor of Veterinary Medicine degree from Iowa State University. Dr. Mathis' focus is on dentistry, and she is currently in the final stages of board testing after training under Dr. Heidi Lobprise, DAVDC. She's also a Certified Veterinary Medical Acupuncturist and a Certified Veterinary Pain Practitioner with the International Veterinary Academy of Pain Management.
With research showing that a staggering 87% of dogs have jaw bone loss by age three due to periodontal disease, and 69-100% of cats have tooth resorption by age 10, Dr. Mathis knows that animal dentistry is more important than ever. She offers Advanced Dentistry Referral Services at the Norwalk location to help pets live pain-free lives. Dr. Mathis' goal is to make people's lives better through their pets, and she's dedicated to getting to the root of the issue to ensure happier, healthier animals.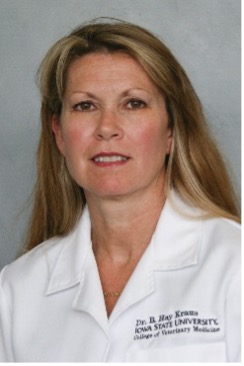 Bonnie L. Hay Kraus
DVM, DACVS, DACVAA

Dr. Bonnie L. Hay Kraus possesses an impressive professional profile as she currently serves as an Associate Professor of Anesthesiology and Pain Management at Iowa State University College of Veterinary Medicine. Her educational background includes a DVM degree from the University of Missouri and residencies in Equine Surgery and Comparative Anesthesia at Tufts University School of Veterinary Medicine. Additionally, Dr. Hay Kraus is certified by both the American College of Veterinary Surgeons (ACVS) and the American College of Veterinary Anesthesiology and Analgesia (ACVAA).
Her areas of expertise and interest encompass Small Animal and Equine Anesthesia and Pain Management, adjunct therapy for pain management, as well as the treatment and prevention of peri-operative nausea and vomiting in dogs.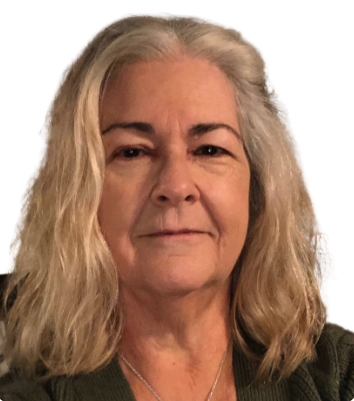 Anne Boal
Client Care Coordinator

With a background in both teaching and medicine, Anne is no stranger to working with people. But her love for animals is just as strong, having been a lifelong pet owner. When she's not tending to her garden, you might catch her performing as a musician. Anne's diverse experiences make her a valuable asset to any team.

We asked our team what sets us apart - and here's what they said!
Something I think sets us apart from other clinics is the amount of support everyone receives both work-related and personal. Also, our staff takes a genuine interest in each patient which generally translates well to clients and makes them feel like we actually want to take great care of their pet.
I think FPVC stands out with our commitment to our pets and clients. We want every pet to be as healthy as possible by trying to provide the best preventative care and medical care we can offer. We also emphasize the client experience so our clients see how much we appreciate them and their pets.
We take pride in being as fear free as possible. Our doctors have time to see each pet individually and get to know them. They help the owner know when their pet is stressed and take steps to make their appointment more comfortable. We also utilize more than one tech for anesthetic procedures so we can monitor our patients fully.
I think what sets us apart from other clinics is how we care about the pet and the person. I feel we make just as much of a bond with the owner as we do the pet.
I think our largely Fear Free practices set us apart. Every clinic says things like "we treat your pet like our own", yet they don't think about the animal's emotions, especially fear. At my previous clinic, dogs would have to be dragged in the door because they were so scared. Owners would often tell me how much their pets hated going to the vet.
It is incredible how different it is here. Dogs RUN to the front door because they are so excited to see us. If they're scared, we take the time to address their fears and help them get over them, and we don't push too far. Now, owners tell me their dogs cannot wait to come here because of all the love and treats they get.
One thing that I have noticed about our clinic that stands out is our fear-free practices. Our clinic truly commits to making trips to the vet as less stressful as possible for the patients. This is really important to me because I believe standard vet practices should focus on both the health and the level of stress of the patients.
Our clinic cats make it feel like home.
We strive to educate clients on the best ways to keep their pets healthy and happy. We take into consideration the whole pet for every visit and not just focusing on the problem at hand. We work to find the best solutions for each pet, that have the best and lasting outcomes, versus finding the easy way that just puts a short-term bandage on the problem.
The staff is much more friendly & willing to help in any situation vs. a previous clinic I have worked with. I love that the doctors here are social & kind to the entire team, no matter what the position is. This clinic is kept extremely clean and organized!! I am so thankful to work in a clean and friendly environment! :)
What sets us apart from other clinics is the time we are able to spend with our patients building a strong patient/tech bond allowing us to more adequately care for them and support our clients through hard times.