Advanced 3D Imaging
When people get sick, they can tell their doctor what they feel to help determine the best course of action. For pets, the veterinarian's exam and diagnostic tests are even more important as pets cannot verbalize what's wrong.
3D Imaging is 4.7 Times More Diagnostic Than Standard X-Rays
On a daily basis, veterinarians use tests such as bloodwork, x-rays, and ultrasounds to get information to help find solutions to pet ailments. Animal Dentistry Referral Services has new technology to help find answers faster: 3D imaging.
Our equipment is called the PICO. It is the smallest scanner currently made in the world and can image tissues as thin as 0.09mm!
Our cutting-edge equipment, the PICO, sets us apart as one of the select few veterinary practices in IA with access to this state-of-the-art technology.
3D imaging is like a human CT scan or MRI, but it uses 60-90% less radiation than conventional CT, takes 75% less time, and has up to 1481 times more detail than conventional CT. It can be used to image bone or soft tissue depending on the settings, then makes a true 3D image of the layers of the scan. This technology often allows veterinarians to run one or two tests to get more answers than 3-6 separate tests with the goal to get more accurate answers faster.
Allows full skull views

Zoom to the root tips to see new detail: as thin as 0.09mm

Best for trauma/fractures, tumors, ear problems, nasal issues and more

Great for joint problems and TMJ issues
3D rotating image view:

Change the density of the skull to see through to the teeth

Change the density of specific tissues to better identify tumor margins

Average scan time is 60% less than full mouth intraoral x-ray sets allowing shorter anesthesia
Contrast can be added to image soft tissues, vessels, tumors, pulp, and much more.

Perfect for exotic patients
Best imaging for metastatic lesions

Cardiac and respiratory fluoroscopy studies with radiology consultation available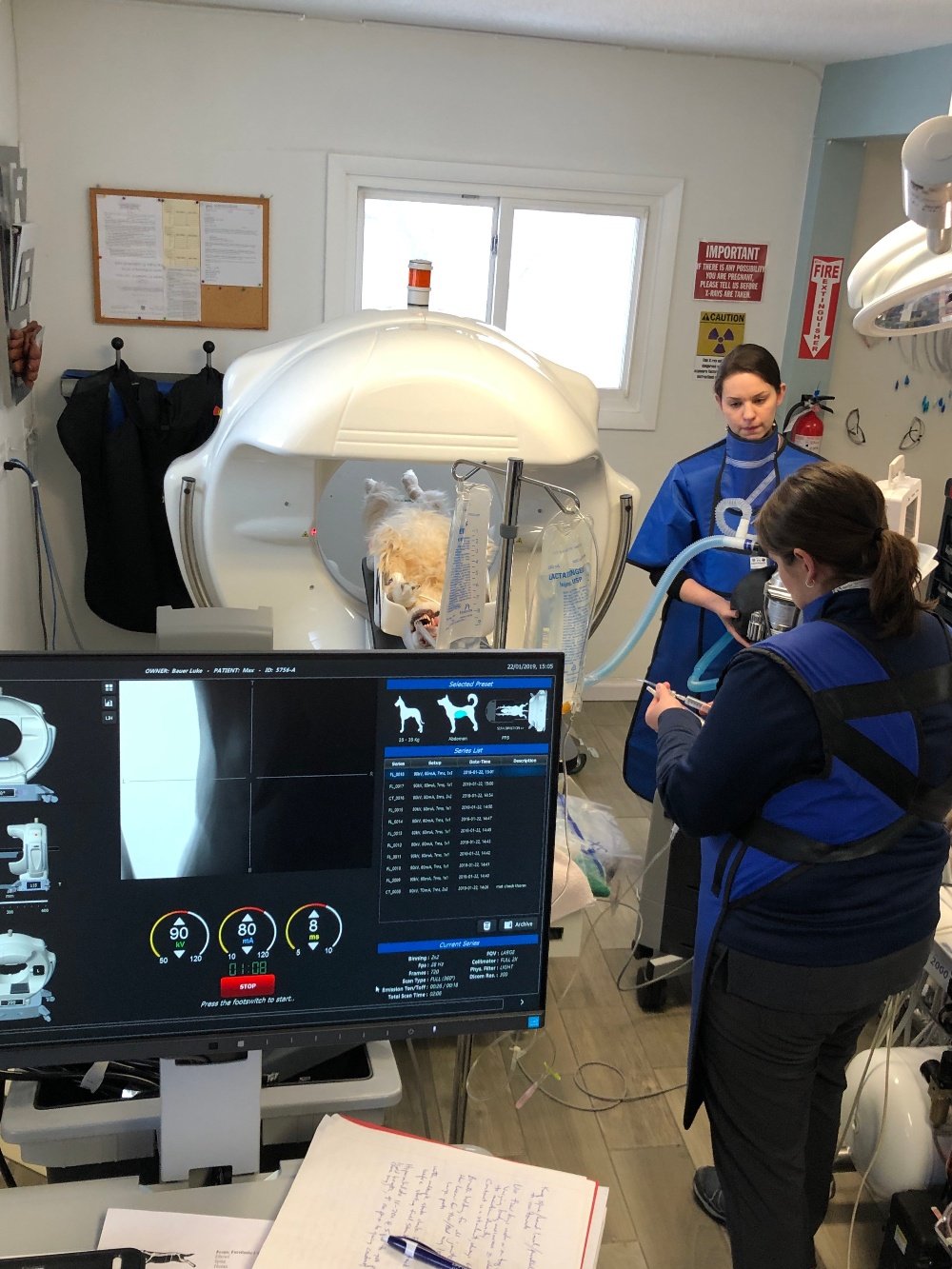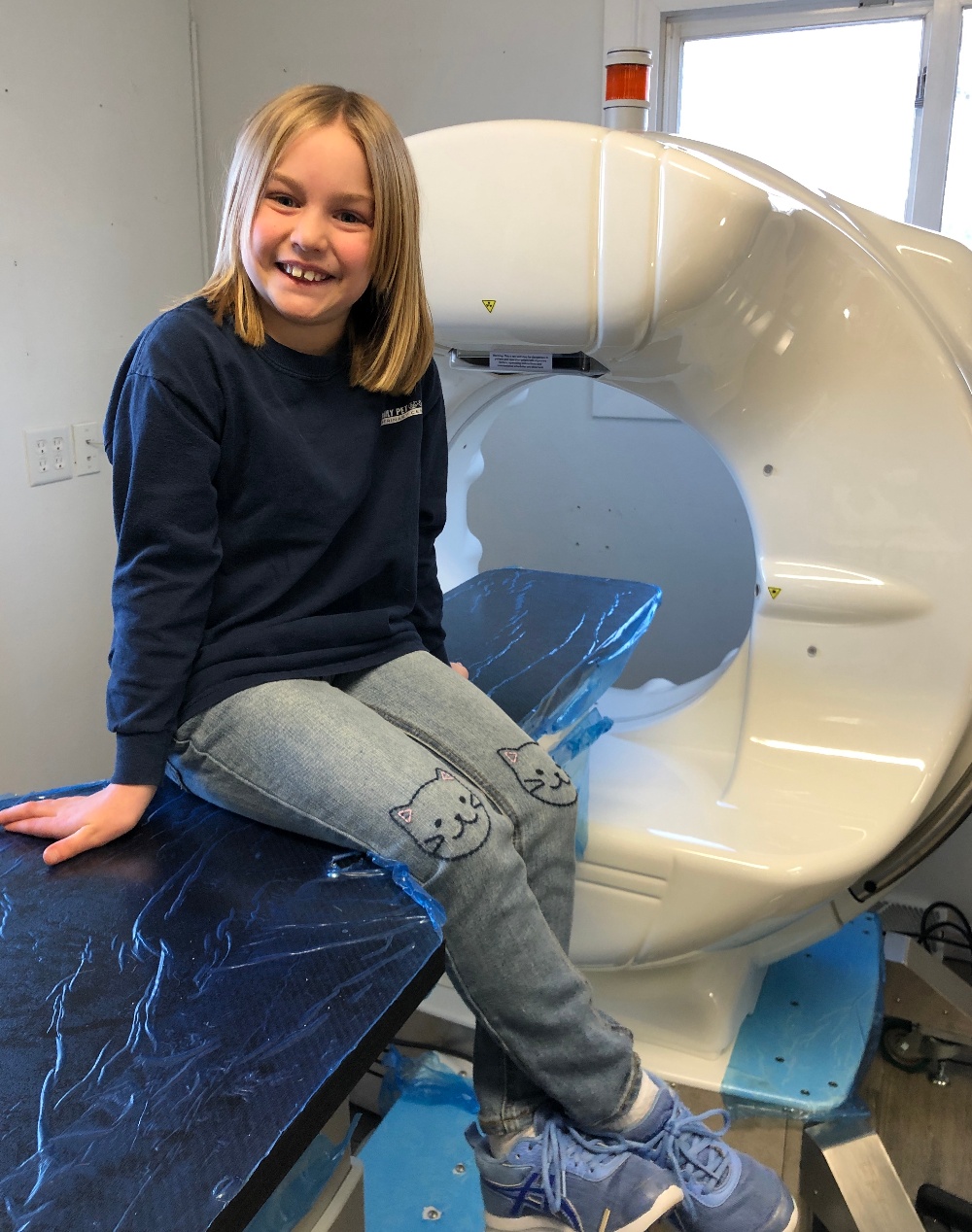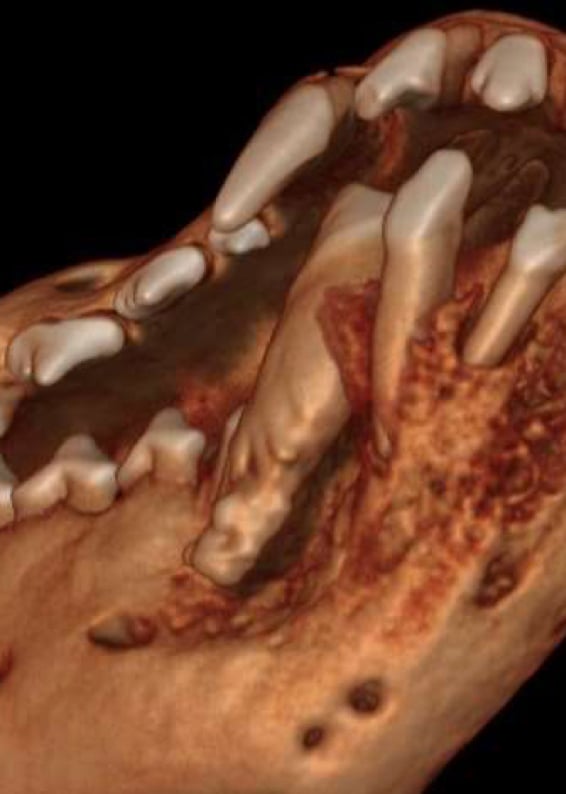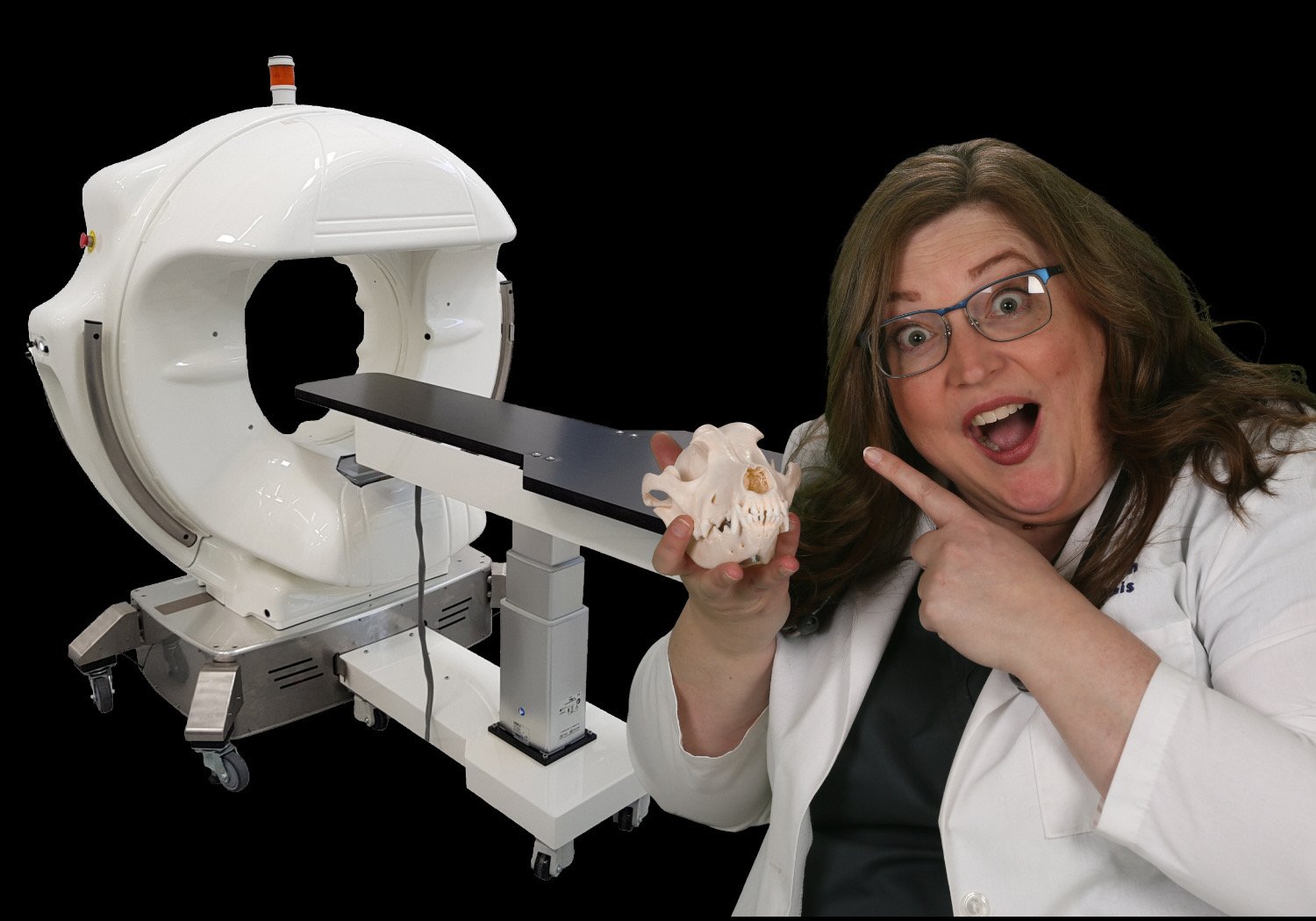 Let's work together to stop oral pain and save teeth!
Studies show at least 50% of patients coming into a veterinary hospital have a hidden painful problem in the mouth.
Patient Referral Information